Flaunt It!
Queers Organizing for Educational Justice!
Date: Nov 4
Time: 4:30 - 7pm
Jane Addams Hull-House Museum, Residents Dining Hall Building, 1st Floor
800 South Halsted, Chicago, IL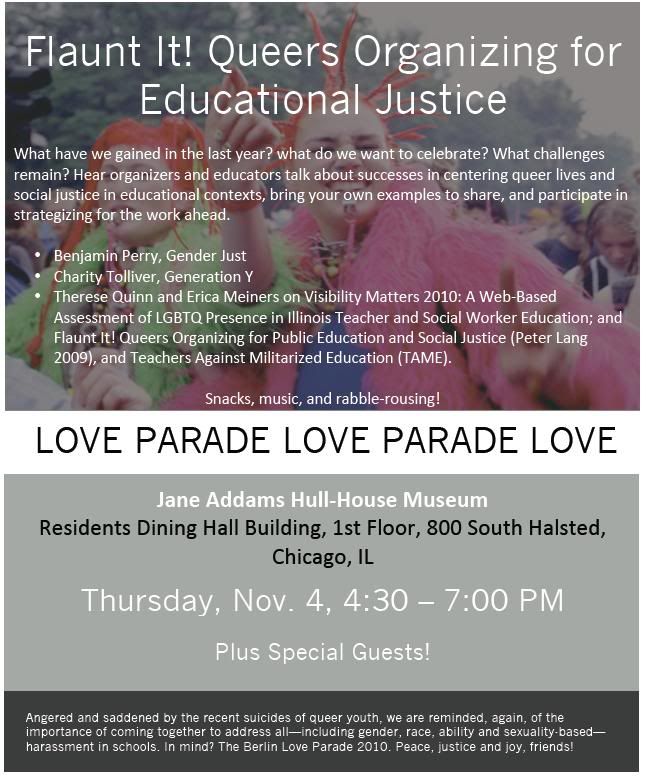 A party and discussion about queer activism and organizing in education in Chicago.  What have we gained in the last year, what do we want to celebrate, and what challenges remain?
Snacks, music, and rabble-rousing!

Come hear organizers and educators talk about some recent successes in centering queer lives and social justice in educational contexts, bring your own examples to share, and participate in strategizing for the work ahead!
With:
Gender JUST
Generation Y
Visibility Matters
Teachers Against Militarized Education
Queers Organizing for Public Education
+ SPECIAL GUESTS!