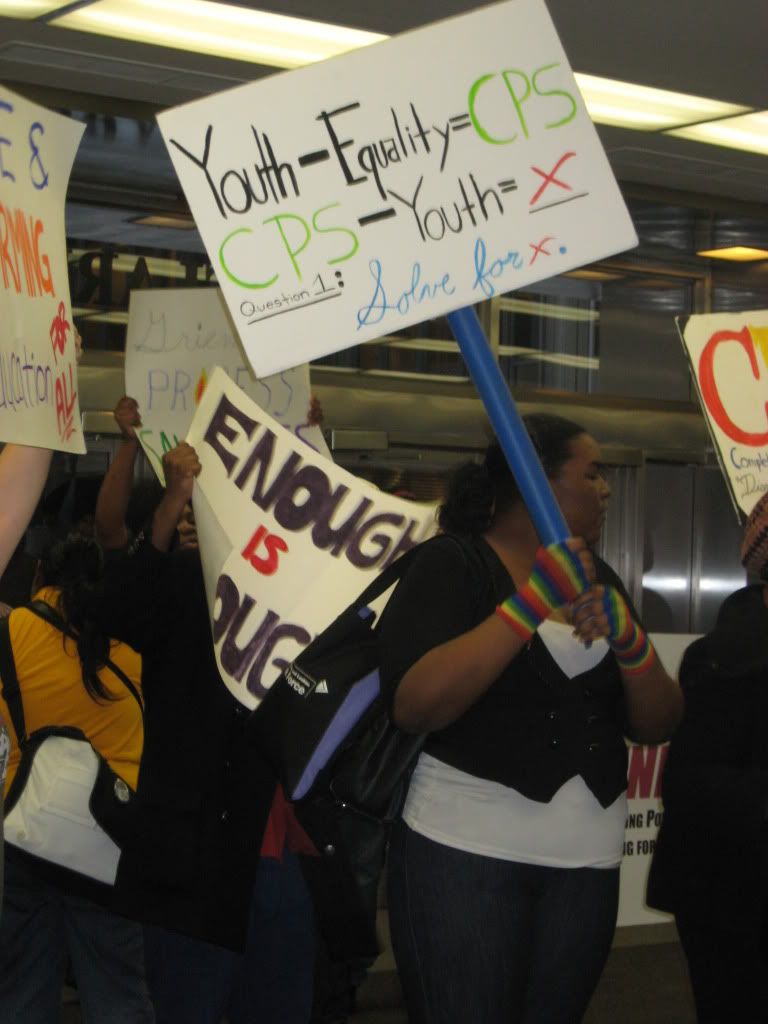 This week, mayor-elect Rahm Emanuel appointed Jean-Claude Brizard as the new Chief Executive Officer of Chicago Public Schools.  Gender JUST, as an organization deeply committed to safe and affirming, quality, public education, poses the question of how this will impact our lives as queer, transgender, and gender-non-conforming students within the CPS system.  Brizard has a track record of laying off teachers and closing down schools, which makes us less safe and our education less secure.

Gender JUST youth are reaching out to Jean-Claude Brizard to begin a conversation about our safety in school, to make sure that he doesn't make the mistake of ignoring systemic violence and focus solely on the "bully" narrative, and mostly to ensure that he doesn't fall into the trap of relying on punitive measures to "protect us."  Brizard's record on in-school suspension from Rochester is hopeful on this front - but his record on engaging students, teachers, and community around decision-making is troubling.

Gender JUST is going into this new administration with an open mind.  We are hopeful that Brizard will follow-through on commitments made by the previous administration around the grievance procedure and around restorative justice, we are hopeful that he will work with the community, and we are hopeful that we can transform the city into a place that is safe and affirming for all people.  However, we are ready and able to push back when needed and challenge the system when necessary.